Indian Accent, The Lodhi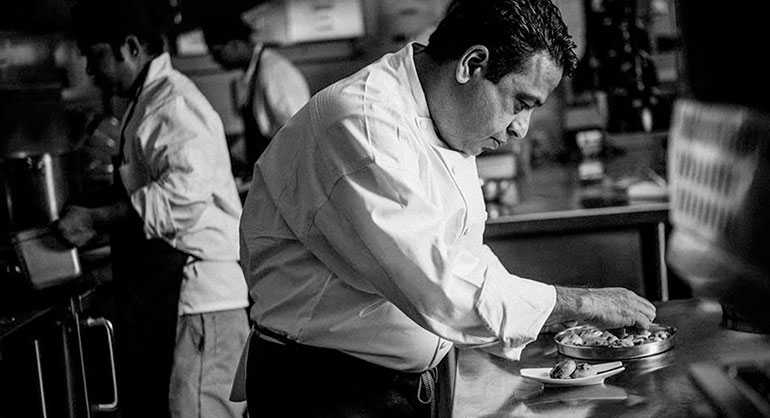 Indian Accent showcases inventive Indian cuisine by complementing the flavours and traditions of India with global ingredients and techniques. The Restaurant has earned its name for being a pioneer in serving modern Indian cuisine, and just when everyone thought this couldn't get better, they upped their game to capture the imagination of food enthusiasts. They introduced a heavenly place for connoisseurs of food, Upstairs at Indian Accent. A space dedicated to an open kitchen pop up restaurant, an elite space that brings to the table a fantastic spread dished out by world class Michelin-star chefs every month. Reservations have to be made over the phone or online to get a table for this once in a lifetime experience.
A must visit for: The experience!
Cuisine: Modern Indian
The Qube at The Leela Palace
The Qube is a spacious and airy restaurant surrounded by large glass windows with interiors that are just WOW! They have a wide variety of spread catering to all palate types with good portions. If you happen to be there on a Sunday, don't miss the brunch which is spot on and probably one of the best in Delhi.
A must visit for: the Sunday brunch and the ambience.
Cuisine: North Indian, Italian, Chinese, Seafood, Continental, Thai and Malaysian.
Threesixty Degrees at The Oberoi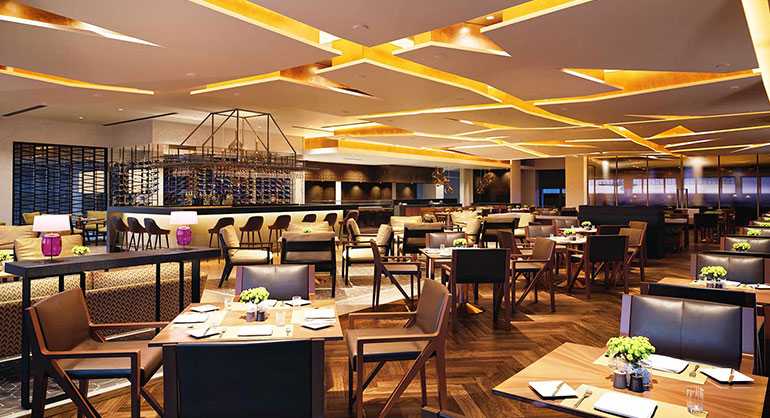 Revamped and redecorated, The Oberoi New Delhi has made a comeback in grand style and Threesixty Degree is one of the feathers in its cap. A touch of modernity in simple earthy shades and chic décor, the restaurant has an extensive menu to pick and choose from. Avocado Sushi to pasta to dal makhani, there is something for everyone. Their home styled Indian food is exceptionally good. Warm staff, prompt service coupled with a good spread, makes this a restaurant not to be missed. One has to be prepared to wait as it is almost always full, but in the meanwhile you have the option of downing a drink or two in the roof top bar.
A must visit for: Home styled Indian food.
Cuisine: Italian, Thai, North Indian, Japanese and Mediterranean.
Bukhara at ITC Maurya
A landmark dining destination in Delhi, the famed Bukhara brings to life the succinct flavours of the north-west frontier, their crockery included, to give that authentic vibe. This rustic cuisine comprises of robust flavours and succulent meat cooked in the traditional clay ovens and tandoors. The Dal Bukhara, their star offering, is cooked and simmered over slow coal fires of the tandoor overnight for 18 hours at a stretch. This North Indian cuisine restaurant offers a sophisticated yet totally ethnic experience, where the display kitchen forms part of the restaurant. A visit to Delhi is incomplete without a visit to Bukhara.
A must visit for: Dal Bukhara.
Cuisine: North Indian.
Masala Library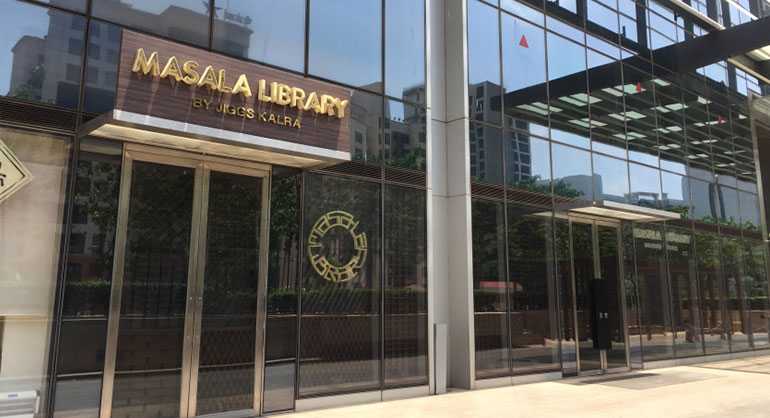 Walk in through the doors to crisp white tablecloths and a grand Chandelier which makes a statement. Chef Zorawar Kalra has gone all out on curating this perfectly balanced menu that is a voyage to the deepest corners of the country. He has beautifully captured the essence of the traditional Indian cuisines and made it his own by using the new-age gastronomic techniques. Their 19 course chef 's tasting menu is a perfect introduction on everything that Masala Library has to offer (of course, one has to have the appetite and the time).
A must visit for: Everything!
Cuisine: Modern Indian