Leh, a high-desert city in the Himalayas, is the capital of the Leh region in northern India's Jammu and Kashmir state. Originally a stop for trading caravans, Leh is now known for its Buddhist sites and nearby trekking areas. Massive 17th-century Leh Palace, modelled on the Dalai Lama's former home (Tibet's Potala Palace), overlooks the old town's bazaar ( market place) and maze-like lanes.
Hunder Desert in Nubra valley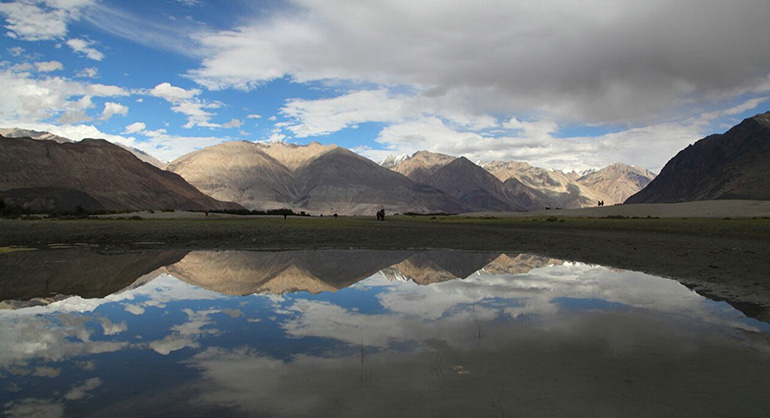 Visit the 'Desert in the sky' at Hunder with its landscape a picturesque mix of cold desert and stark Himalayas in the Nubra Valley. It also has a Bollywood connection.
Monasteries Galore
It is here that almost every hill has a monastery perched majestically on top of it, step in and feel the spiritual vibes as you hear the monks chanting prayers.
Stok Palace
Share your living space with the Royal Family of Namgyals in a Palace steeped with history spanning back 195 years. Cozy and authentic, it is bound to be a memorable stay.
Bactrian camels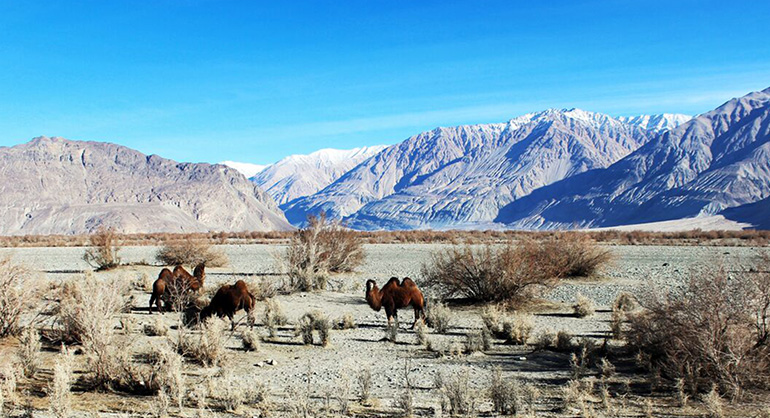 You might have seen the single humped back camels in Rajasthan, but here you get to see the double humped back camel in their natural habitat against the backdrop of the imposing mountains.
Sakti Village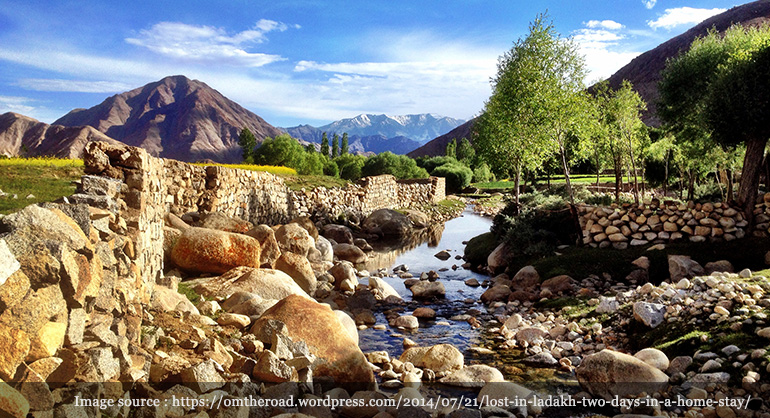 Immerse yourself in the Ladakhi way of life in a homestay in Sakti, a serene and green farming village just one and a half hour from the bustling town of Leh.
White water rafting in Zanskar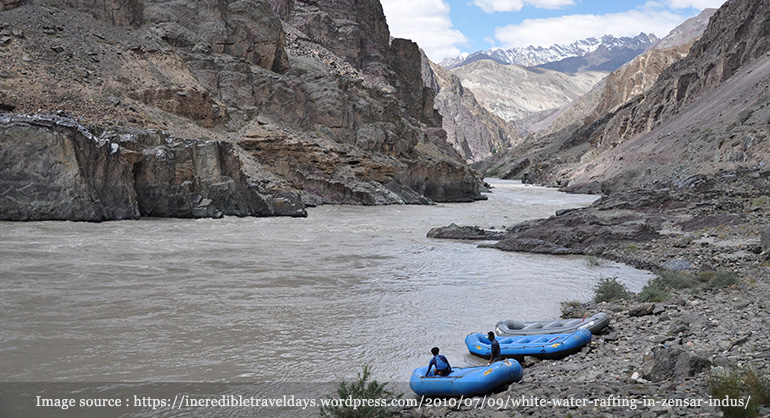 Indulge in the adrenaline charged adventure of white water rafting through some challenging rapids at the confluence of Zanskar and Indus rivers.
Khardung-La
Check off from your bucket list, assing through the highest motorable pass in the world at Kardung- La, while you make your way from Leh to Nubra.
The stunning Lake of Pangong Tso
Make a stop at Pangong Tso, Asia's largest and highest salt water lake, an ever changing shade of green and blue that stretches hundred-thirty kilometres against a backdrop of the greyish brown mountains and snow-capped peaks.