Here are some of the best picks of spiritual retreats in India – An Incredible journey of the body, mind, and soul.
Judge less, love more, and open the heart like a blooming lotus!
Swaswara, Gokarna, Karnataka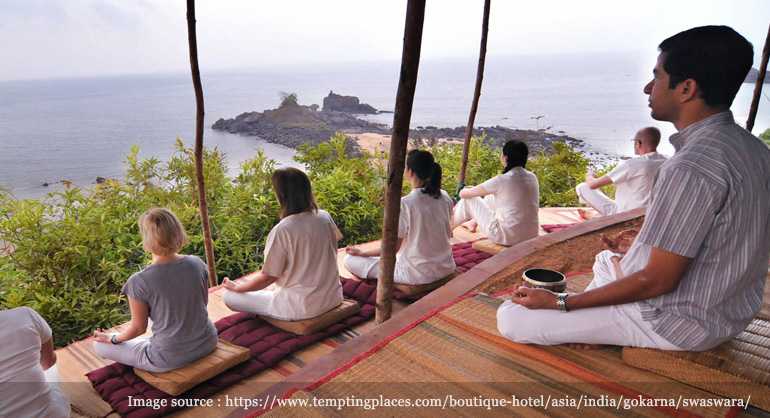 A short walk from the famed beaches of Gokarna, Swaswara is an all-inclusive retreat which helps you on your quest to find yourself. Set in acres of tranquil coconut groves and paddy fields, the retreats daily programs include various yoga and meditation sessions, so you can pick and choose what suits you. There are 2 levels – gentle and progressive – plus private tuition if you feel you need more.
Mysore Mandala, Mysore, Karnataka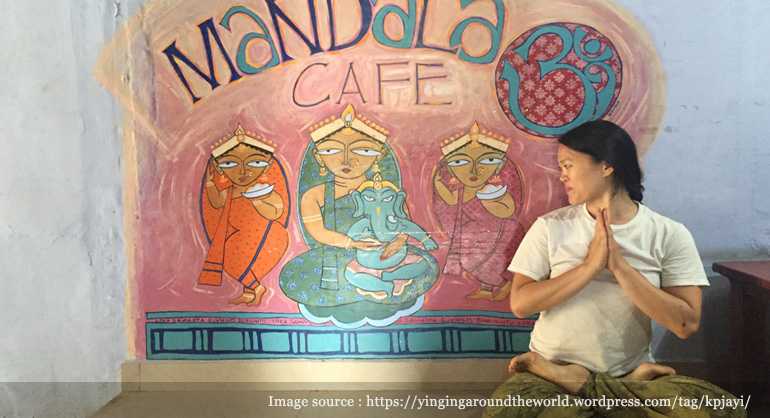 Established in 2001, Mysore Mandala Yoga Shala is a Yoga and Cultural Centre located in a Century Old Heritage House in Mysore. Following the traditional path laid out by Yogacharyas Krishnamachar and Pattabhi Jois of Mysore, their focal points are Ashtanga Vinyasa Yoga, Hatha Yoga, Ayurveda Treatment, Ayurveda Massage, music and Indian Classical Dance and Arts. Apart from hosting Yoga workshops very often, they offer a teachers training course lasting a little less than a month. Although, they do not have accommodation on the premises at present, once you register with them for a course, they will help you get a place.
Art of living Ashram, Bangalore, Karnataka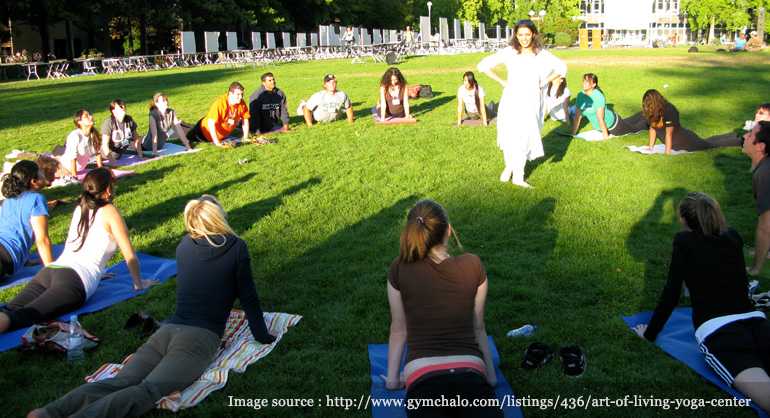 This ashram in Bangalore is dedicated to the spiritual sojourn to match the requirement of each individual. Their 4 programmes which range between 3 to 10 days, focus on the nuances of meditation and self-reflection through various sciences of Yoga. This is a perfect place to begin your journey by immersing yourself in the spiritual realm.
International Center for Yoga Education and Research, Puducherry
Located in the global village of Auroville in the French town of Puducherry, this is an institute for those longing to ingrain the roots of Yoga in their system. A rigorous course of hatha, Karma or Mantra Yoga where only 10 students are accepted each year to follow the ancient Gurukul system (where the student lives in the home of the Guru) to understand, live and breathe Yoga. A rigorous schedule is followed in this ashram for a course of 6 months which starts in October and ends in March. One can also enrol in an advanced teacher training program for an additional 6 months.
Sri Ramana Maharishi Ashram, Thiruvannamalai, Tamil Nadu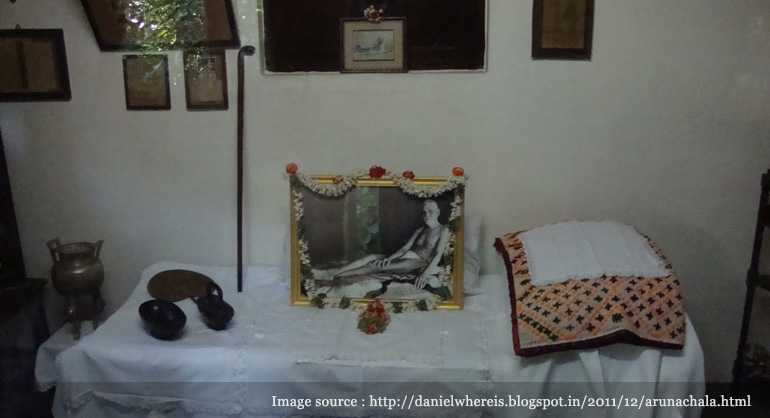 A place of utmost tranquillity which is a retreat to reflect on yourself and answer the question of Who am I? Located 160 kms from Chennai this Ashram is dedicated to Maharishi Ramana who believed in the spiritual power of the Arunachala hill. This hill, he believed, represents and transmits knowledge of the transcendent Self. The beauty of the ashram is that one can be part of the activities at the ashram or not, they can find their nook and concentrate on finding inner peace. There is a daily reading of the Sage's teachings which can surely help in leading you in the right direction.
Banaras Yoga, Varanasi, Uttar Pradesh
There is no better place than Banaras, (Varanasi) the spiritual capital of India, to get in touch with your inner self. With Banaras yoga you get to do just that in the most sacred spots to guide you on your path to self-discovery. These classes can be either for a couple of hours or a day or even a whole week in the hidden places of the town. They also organize yoga focused tours that allow you to travel from Banaras to other places which will enhance your knowledge of yoga and its practices.
Ananda in the Himalayas, Narendra Nagar, Uttarakhand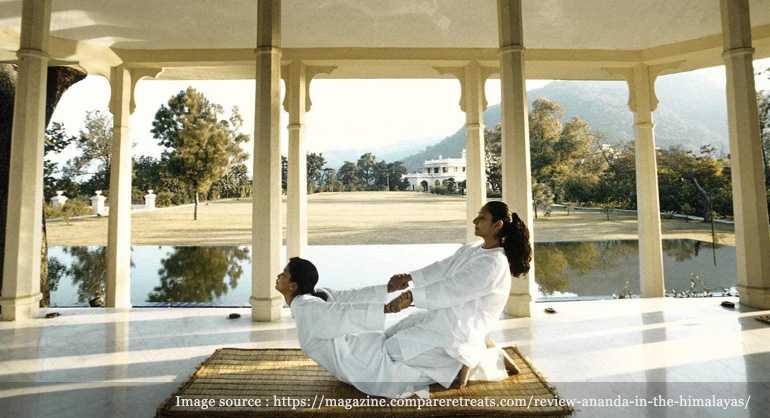 Ananda in the Himalayas is a luxury retreat where one can find their spiritual path and combine it with the age old science of Ayurveda to heal their body, mind and soul. Located on a 100 acre Maharajas Palace Estate, Ananda is surrounded by graceful Sal forests and overlooks the spiritual town of Rishikesh and the Ganges river valley. You can choose from over 10 packages (exclusive yoga or combined with Ayurveda) to suit your requirement. Though, commercial and unlike ashrams, this retreat is perfect for those who would like to combine luxury with the long lasting effects of Yoga and Ayurveda.