I was intrigued to find that the oldest city named Qila Rai Pithora (Fort) lies near Qutub Minar (Minaret- UNESCO World Heritage Site) with the most beautiful Mehrauli archaeological park & a few hidden secrets to explore which however people are unaware that it is the site of the first medieval capital city of Delhi.
I started with Qutub minar which was one of the first monuments erected by the sultans of Mehrauli, and subsequent rulers expanded on their work built by the first ruler of Delhi sultanate called Qutub-ud din-Aibale. I stood looking up awed by this tallest brick minaret in the world standing at a height of 72.5 meters. To my amazement it takes 379 steps to reach the top of the tower but the passage is closed to the tourists. It is one of the finest Islamic architecture built by the most talented craftsmen and artisans to set in stone the triumph of Muslim rule with Redstone, stunning marble inlays & latticed stone screens. My favorite part was the calligraphy on the minaret which I found so attractive, beautiful Arabic inscriptions which demonstrate historic beauty. I have always been intrigued by the ancient secrets these monuments hold & the story of this brick by brick minaret is that it is built on the ruins of the Lalkot fort which once housed 27 ancient Hindu & Jain temples. I was amazed with how the whole complex is studded by ruined tombs & monuments & one can spend an easy two hours marveling at each one.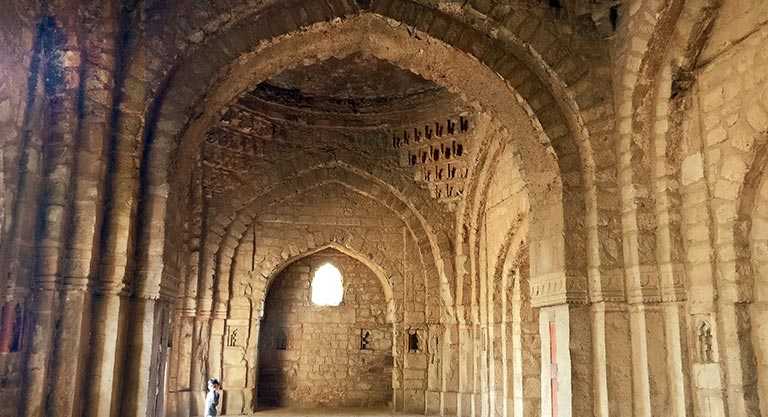 Very close lies the Mehrauli archeological park bordering the Qutub minar complex and I was glad to find a small entrance right adjacent to it. As I walked in all I could see was near about 100 acres of green land just stretched before me seamlessly .I was instantly taken in by the quiet environment and I found myself a bench to take a seat back & just absorb the nature. I watched the squirrels nibbling on their food & tiny fluffy birds prancing from one branch to another. This park preserves some of the historic relics of Delhi & my first stop was Jamali –Kamali's mosque & tomb. I loved the atmosphere which is truly calming & the architecture is magnificent, though one is not allowed to enter the tomb area. Jamali was greatly regarded and Kamali is an unknown person but their names are tagged together as "Jamali Kamali" for the mosque as well as the tomb since they are buried adjacent to each other. I managed to take a peek through the iron bar doors. A more interesting story actually described by an American author Karen Chase in her book "Jamali- Kamali, A Tale of Passion in Mughal India "is a must read.
When I walked into the prayer hall, fronted by a large courtyard it instantly took me to glorious history. Right after that I went ahead to explore Rajaon Ki Baoli (Stepwell) which was constructed to provide water to the settlement. It was fascinating to see these enormous three storeys deep Stepwell .I found the arched walls filled with calligraphic inscriptions from the Quran which felt shaded & cool as I walked through them. My only disappointment was that the pool inside & the well were not maintained properly.
My next stop was Qila Rai Pithora created by one of the mighty rulers named Prithvi Raj Chauhan also known as Rai Pithora built in the 11th century. I would simply call it a super brick structure widely spread where I found the main attraction, a massive statue of the legendary Rajput ruler himself crowned in the circular building across from the main gate. Presently there is little left to vision of what is left of the fortifications but I heard that earlier even the markets were buzzing & the pinnacles of the city gates were gilded with gold and buildings were studded with gems. 'So life in Qila Rai Pithora did seem eventful.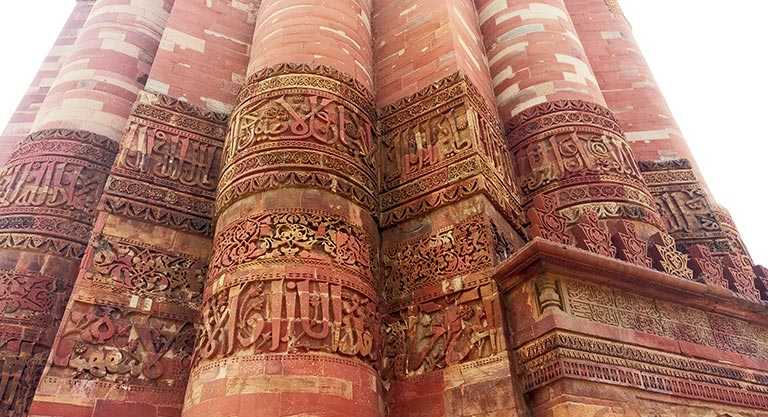 Delhi has this ability to transport you from complete anarchy to the calm of bygone eras in moments. I ended my day with Lunch at this secret lane called Champagali filled with café's & many more interesting things. For more information on Champagali you can revisit our Nov Blog.* http://www.sita.in/blog/secret-lane-delhi-champagali.